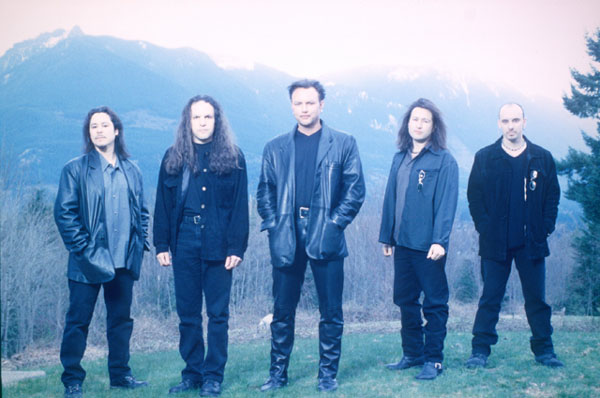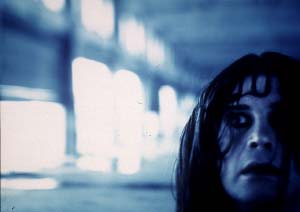 Queensryche:

With the departure of Chris DeGarmo, many thought for sure this band was done....WRONG!! In June of 2000, I traveled to the House Of Blues on the Sunset Strip to see 2 of 3 shows that blew my mind! Eddie Jackson was absolutely flawless! Michael Wilton played better than ever before showing that you're only as young as you feel! Geoff Tate has the voice! The man can hit any note without breaking a sweat! Scott Rockenfield is by far one of the best drummers I have ever seen! The man was an octopus! Kelly Grey, the new guitarist fits in withthe band so well, you'd think he was always a part. This man plays guitar in a way that has made me appreciate the instrument much more than I ever did! ( And my brother also plays!) The new album, Q2K, rocks with a passion typical of Queensryche, and yet, it never fails to blow me away each and every time!!!


KISS

What can I say? They've been around since before I was a gleam in my daddy's eyes! The music, from the oldest to the newest keep me moving! This bands has inspired so many frusterated teenagers to pick up that beat up ol' guitar, and rusty pathetic bass and keep at it until they could turn a few heads! KISS is the grand daddy of it all! They taught us to look at ourselves and have fun doing it! ROCK ON!


OZZY

The MAN! WOW! What a career! From Black Sabbath to solo, he has continued to defy the odds, when rock was under towed by grunge, OZZY hung in there to keep the die hard rockers going! He never changed his style, making him a much admired, although constantly under fire, musucian who has also widely influenced more than one generation of rockers!


JOURNEY

The voice, the guitars, the pounding drums and bass, the bluesy keyboards, this band paved the way for the power ballad, as well as showing that the talent within could produce chart topping songs that made you want to get up and move, as well as made you feel like you could fly! The voice of Steve Perry inspired many young men take to the mic and sing their hearts out! Neal Schon made playing the guitar look easy....LOOK I said, it's harder than he made it seem! hehe Jonathan Cain brought an aspect in that no one can come close to beating! Greg Rollie had the blues that helped to tie it all in, and Ross Valorie kept up the pace with the punchy bass, working along side Steve Smith to create the awesome bass lines! WOW! This band did it for me, I am now going after a life in music...thanks a bunch guys!


FLEETWOOD MAC

With probably THE greatest drummer, Mic Fleetwood, this bands has timelessly covered the years with hits and songs thattouched every part of your being. With silvery vocals from the likes of Stevie Nicks and Christie McVie, there was no doubt to the talent, raw and natural, and that made it all the more beautiful! Lindsay Buckingham, with his ability to play multi instruments, from guitar to sitar, put him in a class of his own! And John McVie provided that power behind the soulful voices, and multitude of sounds to help create timeless classics!


DREAM THEATER
This band has come up with some of the best music, with the vocal styles of James LaBrie, this band has created a volume of world shattering sounds that is completed by the wonders and talents of: John Myung, John Petrucci, Mike Portnoy, and Derek Sherinian, these 5 guys make the world seem obtainable to those of us wishing we had the skills and abilities!